Meet John Morrison, BrainFacts.org Editor-in-Chief
John Morrison is the editor-in-chief of BrainFacts.org. He is also the director of the California National Primate Research Center and a professor of neurology at the University of California, Davis where he studies the neurobiology of aging. 
The BrainFacts All-Stars trading cards showcase the neuroscientists behind BrainFacts.org.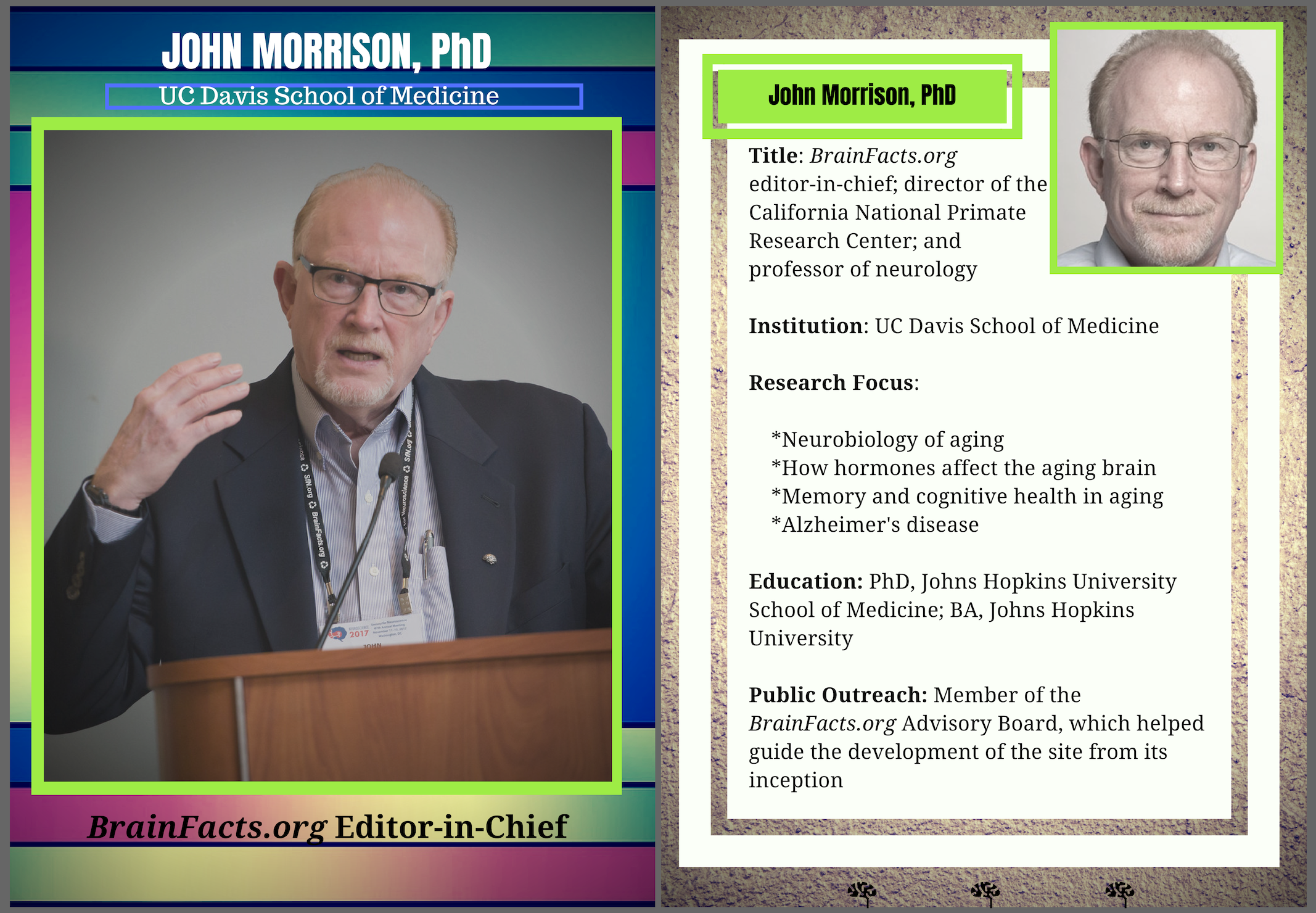 Courtesy of BrainFacts/SfN
Source link